Kind Words from Our Clients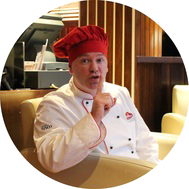 We hired John for our 50th Wedding Anniversary and we couldn't have asked for better as John was able to keep all the Guests Young & Old entertained for the Night. He had the dance floor full all night
Bernie and Tony Tynne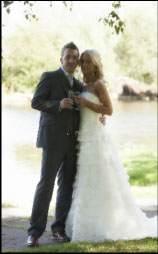 One minute everyone was sitting down enjoying their meal and the next they were all on their feet dancing and singing along...amazing!
Jane and Paul, The Absolute Hotel
You really know how to get a party going, just back from our honeymoon and people are still talking about you..
Cathriona and Shane, Ballyroe Heights Hotel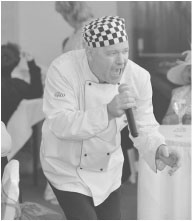 My family and I booked The singing chef as a surprise for my sisters wedding 2 weeks ago in Tralee, he was amazing. He came out before the meal started and he had everyone entertained. It started the night off with a wonderful fun atmosphere. xx
Book him!! It is a must for all weddings xx Thank you John.
Charmaine O'Dwyer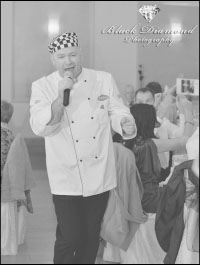 I booked John for my Husband's Birthday party. He appeared as the singing chef and had everybody's head turning wondering what was going on. Then when he broke into 'Amore' everybody was clapping and joined in the chorus. He even sang my husband's party piece (and much better than the husband ever has). I'd highly recommend John for any occasion.
Caroline Jones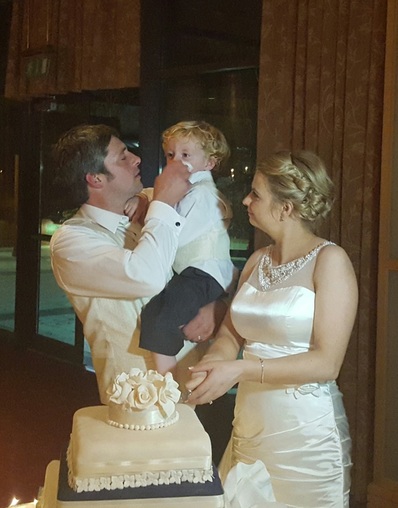 Hi John, I just wanted to send you a quick mail to say thank you so much for performing at our wedding recently. You were absolutely brilliant and really got the crowd going and set the mood for a great night.
I couldn't believe you had everyone up dancing and involved, people I have never seen dancing at any event we have been too!!
Our 3 year old son Caelan was so thrilled with himself that you sang his favourite song and got him to help you out with the words!! He still talks about how he sang 'Hit the diff' with the microphone at the wedding!!
Our guests said you were the highlight of the night and we agree!! You were absolutely brilliant John and would highly recommend you.
Thank you so much for making our wedding day so memorable. We will never forget your performance on our special day.
Sharon, Cathal & Caelan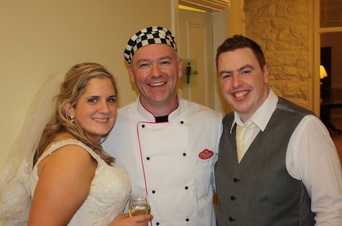 We can't recommend John enough, our guests were not expecting the "chef" to start singing, with some guests wondering how he was able to keep his uniform so clean after a full dinner service!!
He really got the party going during the usual quiet time (after dessert and before band) so that once the band started playing everyone was already in the party mood! Months after the wedding and people are still talking about the singing chef! Would (and already have) highly recommend!!
Denise and Sean, Inn at Dromoland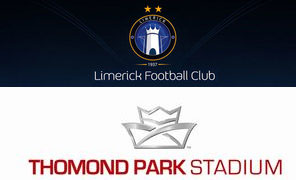 Thanks and praise for last night in Thomond Stadium...

Great Entertainment!!!
John O'Sullivan, Limerick FC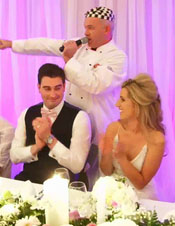 I just couldn't stop smiling... I knew it was going to be the best night ever
Michelle and Maurice, Castle Oaks Hotel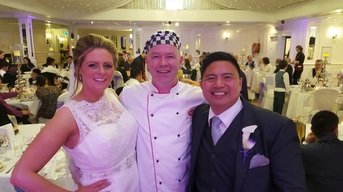 The Singing Chef was absolutely fantastic he surprised everyone and created a great atmosphere just what you need to kick off any wedding.
He interacted with the guests and the bridal party and I would without a doubt highly recommend the singing Chef. It will create a brilliant atmosphere and that's what any couple want.
Eileen & Michael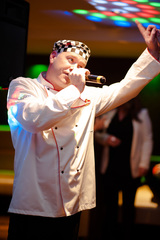 Fantastic show John. It will be talked about for years in Charleville. I will tag your facebook when I get the photos. Seriously you undercharge, you made the day :-)
Eileen, The Brehon, Killarney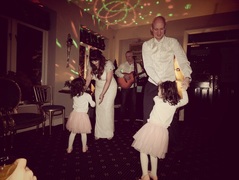 Thanks again for the great night, everyone had a ball, was a brilliant playlist! Will be recommending you if anyone needs some entertainment.
Mark and Amy, Mustard Seed, Ballingarry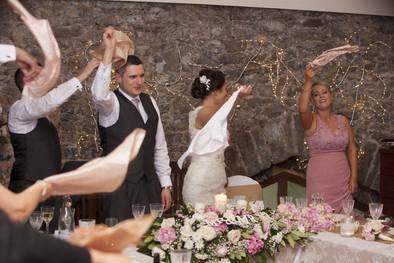 Great entertainer, pleasure to work with, great choice of songs, great interaction with guests and really got everyone going, highly recommend!
Ciara & James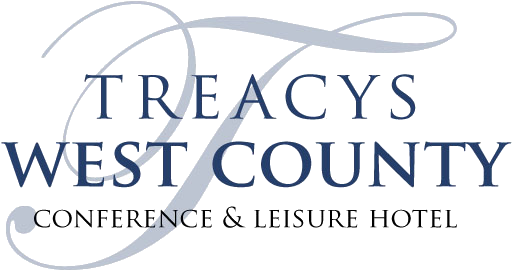 It's always a pleasure when John Frawley performs here at Treacy's West County Hotel. He is loved by regulars, guests and staff alike. We have great peace of mind when John is here, we know he'll play to suit the often diverse crowds we have staying with his great range of music.
Treacy's West County
I collected my wedding DVD today, I purposely waited until I watched it to do the testimonial!! You were amazing!!!!!!! Thank you so much for such an amazing performance!
You really made the night for us! Everyone is still talking about the singing chef! I couldn't recommend you highly enough!!
Brenda and Damien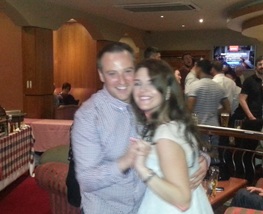 We both want to thank you so much for providing the entertainment for our post wedding day celebrations. From the first phone call you were so helpful .I explained what we were looking for and you happily accommodated with a very reasonable price. You are a great musician, very interactive with the crowd and everyone really enjoyed it.
We would highly recommend you for any party.
Wishing you well,
Vanessa & Chris, Woodlands House Hotel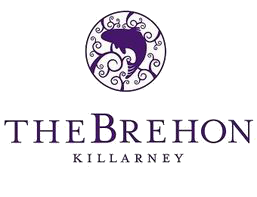 I received a lovely phone call from a guest from one of yesterday's weddings. . . . . He couldn't believe his 92 year old Grandad was up singing and dancing along with the chef. . . .Great memories. . . . .Delighted with feedback like that!
The Brehon, Killarney
We have used John here at The Inn at Dromoland for the last 2 years and he has fast become one of our most popular entertainers. John is very professional, always here in plenty of time and ready to play well before he is due to. John is always so obliging and has helped us many times when we may have been let down.
John goes down a treat with both our local customers and residents and caters to all requests without any problems. We love having John here at The Inn at Dromoland and hope he will remain with us for many years to come.
Claire Coughlan, The Inn at Dromoland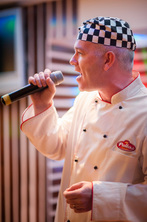 Everyone really enjoyed the entertainment... thanks a mill... it was fab.
Caitriona and Paddy, Woodlands House Hotel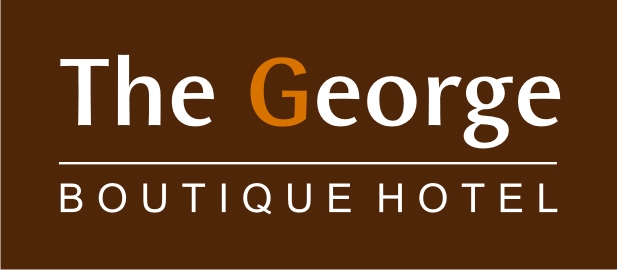 John has been doing Gigs in the gBK for the last 2 years and we have found him reliable, obliging and well able to read the crowd from excitable hens to coach tours & bar regulars. John can cater for any Group with his wide repertoire of Music
The Manager, gBK, The George Hotel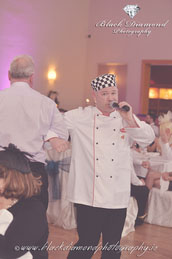 John thanks a mill for such great entertainment on Saturday night, the music was brilliant, everyone commented on how great you were! Thanks again!
Emma Hogan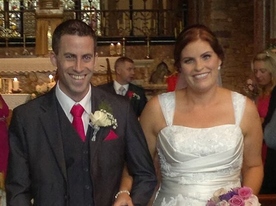 Both myself and Kellie just want to say thanks a million for playing at the day after party for our wedding. You were exactly what we were hoping for and you were able to tailor the music to suit the people of all ages in attendance. Everyone commented on how excellent a singer you were and we wouldn't hesitate in recommending you to anyone.
Noel & Kellie, Castle Oaks Hotel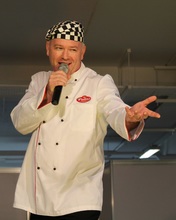 Good afternoon John, I would like to thank you for everything during our wedding. The show went down really well with all our guests and I am still hearing compliments a month later. I wish you every success in the future and hope to work with you again.
Kind regards...
Adrian, The Inn at Dromoland
Get in touch
We would love to hear from you.