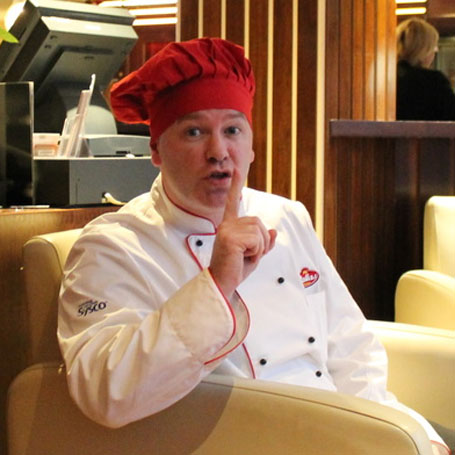 Surprise
Serve them up the Ultimate Wedding surprise with the Award Winning
"Here's Johnny"
Singing Chef Dinner Cabaret
Weddings
Unique
A unique choice of entertainment
for you and your guests
on your special day
Weddings, Corporate, Christmas
Corporate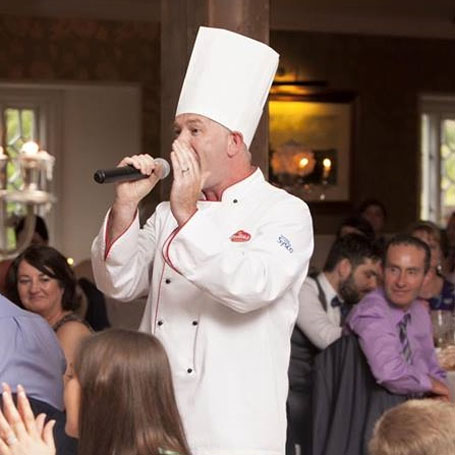 Fun
A wonderful interactive evening
of fun and laughter
with audience participation
and fabulous entertainment
Packages
If music be the food of love.....
....then play on!
Updates
Delighted to be featured on the Irish TV page this week . . . . Bring the "WOW" factor to your Wedding . . . . Check your date here at John Frawley The Singing Chef.
January 18th, 2018
Niamh and Henry celebrated in stylish surroundings of Dunraven Arms Hotel yesterday. Thank you for including The Singing Chef! So much fun and thanks to Fiona Newell from Fiona Newell Events for the photos :-) Please visit www.thesingingchef.ie for booking details
January 13th, 2018
Thank You to Brian and Karen who booked The Singing Chef as a surprise for their guests yesterday at the beautiful Palmerstown House Estate If you would like to WOW your guests pm your venue and date for an instant quote and visit www.thesingingchef.ie to see more from The Singing Chef.
January 13th, 2018
Get in touch
We would love to hear from you.